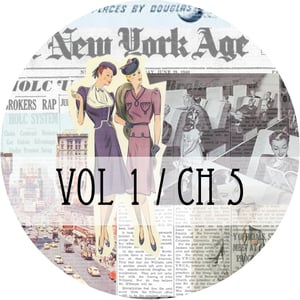 $

45.00
the Postale Society's new series, set in the 1940's & told through the eyes of her grand-daughter Clémence, it takes up the haunting, unfinished love story of Matildé & Humphrey whom we met in our first series.
inspired by a bundle of secret letters belonging to Matildé unearthed in the family attic, tied up with velvet ribbon, there are postcards & photographs, letters & tickets, many from a mysterious American man named Humphrey...
Clémence travels to New York, retracing the voyage Matildé took herself when she was just 19 years old. she learns more of this intriguing untold story from her grandmother's past & shares her discoveries through correspondence with her Swedish friend Lilya.
Chapter 5 is a six month subscription with the Postale Society: you will be sent correspondence once a month for six months, including a special mood board with your first postcard.