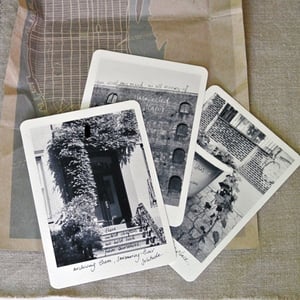 $

15.00
moments captured in our shared stories.
from our new Cities of the Postale Society series, this small postcard set is an ode to Humphrey & Matildé, yet echos the collective sentiments of those who wander.
black & white photographic images of NYC (Brooklyn Heights, Williamsburg & the East Village) are layered with handwritten text, articulating the universal stories of a NYC traveler.
printed onto high quality card stock.
the set comes wrapped in a hand drawn map of NYC, with the location of each postcard pinned on the map.